Urban Remedy's Mint Cacao Chip Nice Cream
The (in)credible science 
The organic cacao in this recipe isn't just delicious: it can also help build environmental and economic sustainability in the tropics. One study found that organic cacao production offered more economic and environmental sustainability than conventional cacao production. Using the SMART-Farm tool to measure roughly 300 variables of sustainability across nearly 400 organic and conventional cacao farms, the study found that organic farms had higher profitability (20%), more gender equity (27%), less land degradation (24%) and water use (29%), fewer greenhouse gases (22%), and more biodiversity (26%). 
The Recipe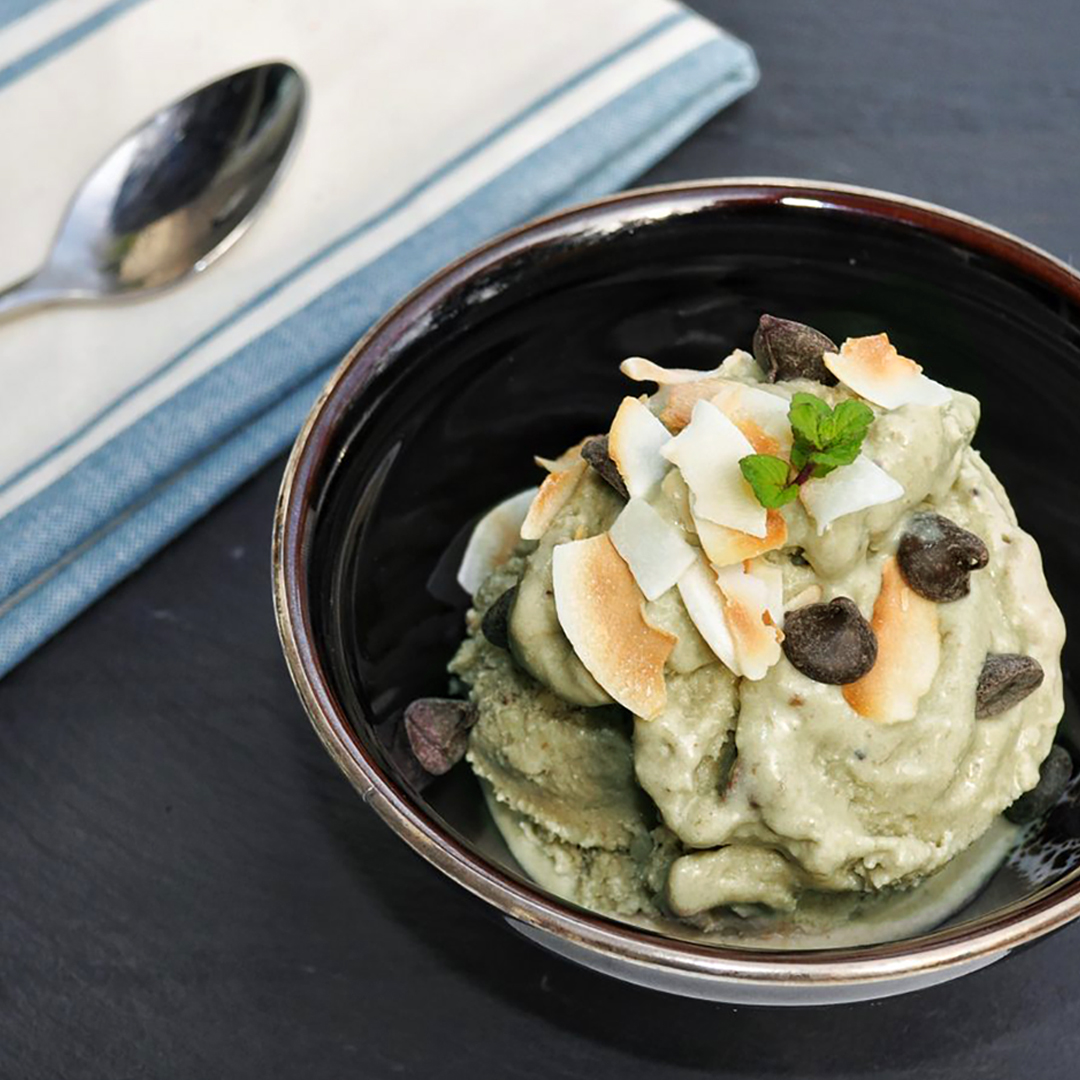 Thanks to our friends at Urban Remedy for sharing this recipe that is perfect for summer! It's refreshing mint combines with the creamy banana and coconut milk for a perfect treat. It is so delicious no one would ever guess that it is dairy-free, gluten-free, and refined-sugar-freet!
Ingredients 
1 16 oz. Urban Remedy Mint Cacao Chip Shake
2 frozen bananas
22 oz. full fat culinary coconut milk
2 tsp organic maple syrup
2 tbsp organic dark chocolate chips or cacao nibs (optional)
2 tbsp toasted organic coconut chips (for garnish)
Instructions 
Blend frozen banana and culinary coconut milk.

Combine banana/coconut milk mixture, Urban Remedy Mint Cacao Chip, maple syrup and dark chocolate chips (if using).

Add mixture to ice cream maker and follow instructions for your ice cream maker. If you don't have an ice cream maker, place in freezer-safe bowl and put in freezer, stirring every 20 minutes, until desired consistency is reached.

Top with toasted coconut and dark chocolate chips or cacao nibs for extra antioxidants.
Categories:
Gluten free, Kids Recipes