Support The Organic Center for Giving Tuesday!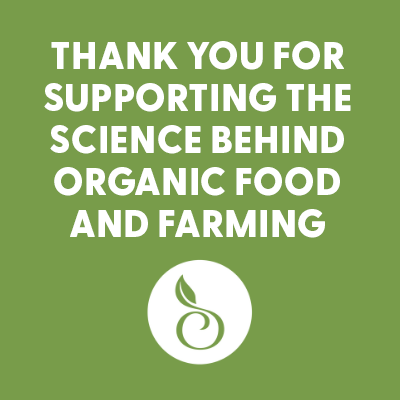 Support The Organic Center for Giving Tuesday on November  30th. Giving Tuesday global day of giving to unleash the power of people and organizations to transform their communities and the world. Our work building healthy people and healthy planet by uncovering the nutritional and environmental benefits of organic food and farming is not possible without your support! All donations are tax-deductible.
Donate today so that we can continue to provide you with tips for making healthy decisions in your daily life. The funds will support our research into developing sustainable farming methods that help mitigate climate change!
All #GivingTuesday donations will be doubled through our partnership with the Foundation for Food & Agriculture Research (FFAR).
Let's get started