Rogue Creamery's Oregon Blue Bacon Stuffed Mushrooms
The (in)credible science 
One cool thing about choosing organic ingredients for this recipe is that you'll be supporting beneficial insects like bees and lady bugs. Organic farms are especially important when natural habitat is limited for these "good bugs." Researchers found that using organic practices will support on-farm populations of natural predators, reducing reliance on sources of beneficial biodiversity like nearby patches of natural habitat.  The findings from their studies suggest that organic farms can provide enough resources to support populations of beneficial biodiversity when other habitat options are lacking, while conventional farms are not harboring or supporting beneficial insects.  While natural habitat is important and will benefit all farmers, organic farmers have an upper hand when natural habitat is lacking in agriculture intensive landscapes.
The Recipe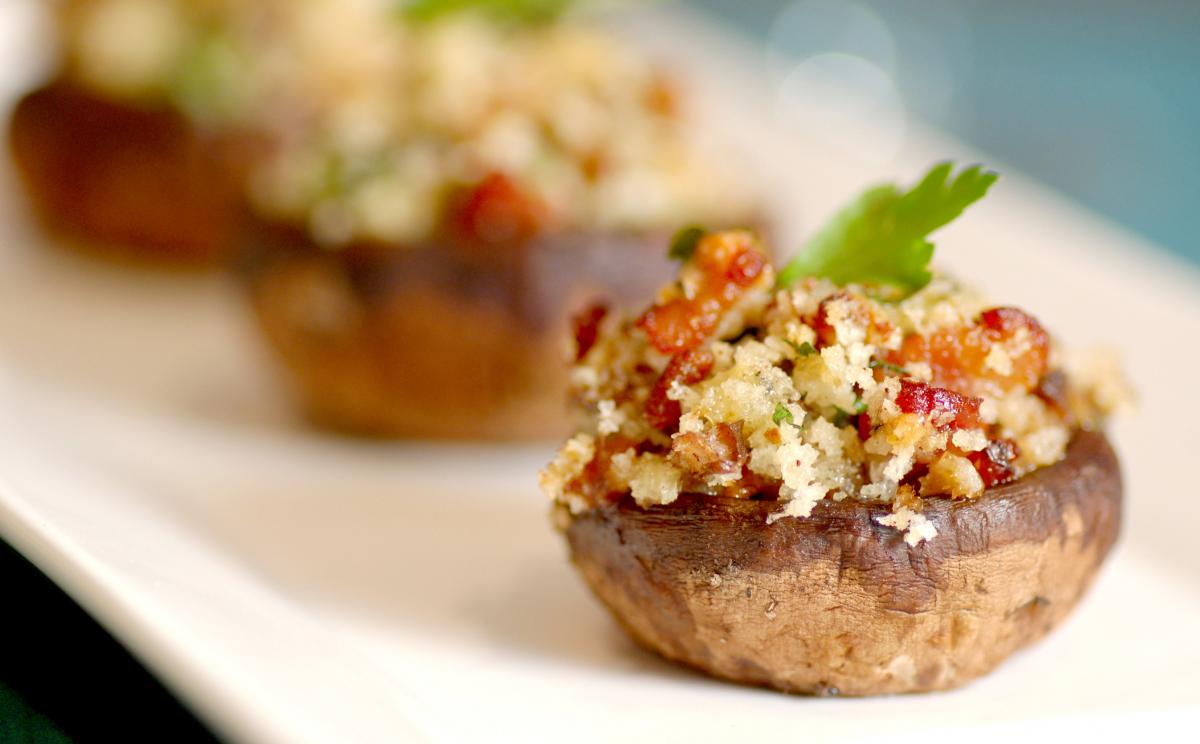 The cheese used for these stuffed mushrooms is  Rogue Creamery's Oregon Blue cheese, which has a fruity, light "blue" flavor, with a hint of sweetness. It is a perfect appetiser or side for any occasion!
Ingredients 
12 large cremini mushrooms
2 slices thick sliced bacon
½ c. onion, minced
½ c. panko or breadcrumbs
3.5 oz. Oregon Blue, crumbled
¼ c. parsley, chopped
Instructions 
Preheat oven to 350 degrees.
Wipe mushrooms with a damp cloth to clean. Remove stems and set caps aside in a medium casserole. Coarsely chop stems.
Heat a large skillet to medium. Using kitchen shears, snip bacon into bite sized pieces into the skillet and cook until fat renders, about 3-4 minutes. Drain most of the fat, allowing about 2 tsp. to remain. Add onion and cook for 3 minutes. Add chopped mushroom stems and cook an additional minute.
Remove from heat and allow to cool for a few minutes. Stir in panko, crumbled Oregon Blue cheese and parsley. Mix until well combined. Stuff each mushroom with an equal amount of stuffing.
Bake in medium casserole dish 15-18 minutes until mushrooms are cooked through and topping is golden brown. Serve immediately.
Categories:
Appetizers, Sides, Thanksgiving Recipes