Michelob Ultra's Honey Sriracha Pull Apart Bread
The (in)credible science 
This bread recipe from Michelob ULTRA's organic lager is absolutely delicious! Plus, when you choose organic ingredients you're also making the choice to support the ecosystem within the soil: research shows that pesticides used in conventional systems have a dramatically harmful impact on soil biodiversity. The research synthesized data from 400 studies that included responses of 275 unique species including earthworms, beetles, ants, and ground nesting bees, and found that in 71% of cases, pesticide use negatively impacted soil invertebrates, and pesticides of all types that are currently registered for agricultural use were found to be harmful. Because organic does not use toxic, synthetic pesticides, choosing organic means you are preventing these devastating impacts on life in the soil.
The Recipe 
Sweet and spice come together in this delicious pull-apart bread!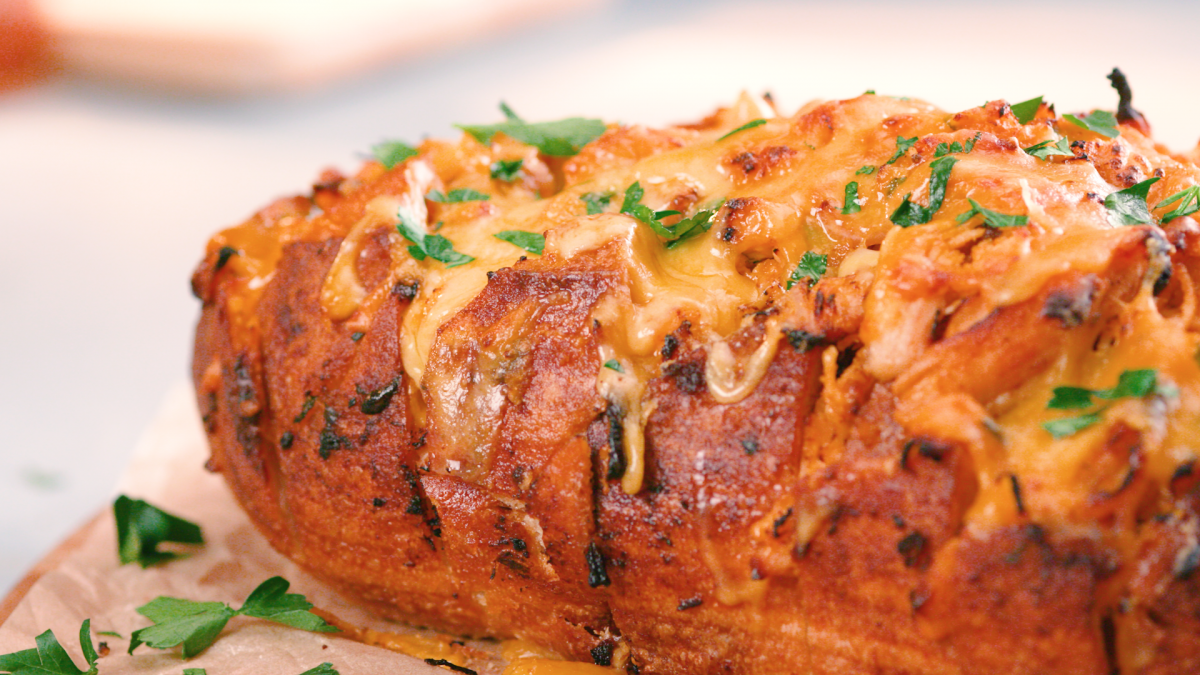 Ingredients 
For the pull-apart bread:⁠
2 large boneless skinless organic chicken breasts, shredded⁠
Salt and pepper, to taste⁠
Onion powder, to taste⁠
Garlic powder, to taste⁠
1 large loaf of organic boule or French bread⁠
1 cup Sriracha ⁠
1 cup organic honey ⁠
1/2 sweet onion, grated ⁠
1 cup organic red onion, sliced⁠
3 cups mild cheddar cheese, grated⁠
1/2 cup organic cilantro, chopped⁠
2/3 cup organic butter ⁠
For the malty barley barbecue dip:⁠
1 1/2 cups organic barbecue sauce⁠
3 tablespoons organic barley malt syrup⁠
2 cloves garlic, minced ⁠
Instructions 
Preheat oven to 375 degrees. Season chicken with salt, onion and garlic powder, then place on a baking sheet and bake for 15 to 20 minutes. Once tender and cooked through, remove from the oven, allow to cool and gently pull apart into shreds. Set aside. ⁠
Cutting across the loaf, cube the top half, make sure to not cut through the bottom of the loaf. ⁠
In a bowl combine Sriracha, honey, salt, chicken, grated onion, red onion, cheese, cilantro and butter. Once ingredients are combined, stuff into the slices in the top of the bread allowing for an abundant amount of cheese, chicken and onion to over flow onto the crust.⁠
Place stuffed loaf onto a sheet tray and bake for 15 to 20 minutes until cheese is a delicious combination of gooey and crispy. Sprinkle with cilantro. ⁠
Mix all sauce ingredients together. ⁠
Serve bread piping hot with sauce on the side paired with an ice cold Michelob ULTRA Pure Gold.⁠
Categories:
Entrees, Sides